Return to Headlines
WTHS Students in Action Providing Virtual Hugs to Residents of Cardinal Village During Pandemic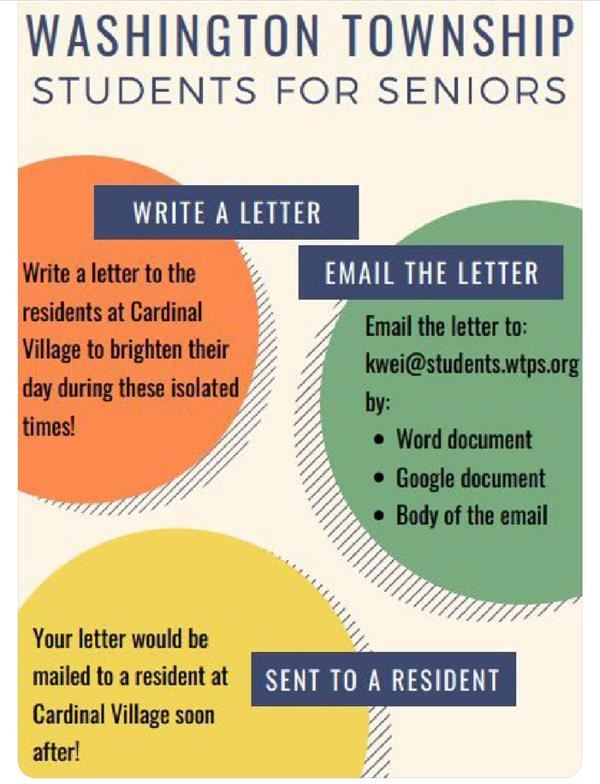 Some 45 members of Washington Township High School's Students in Action (SIA), under the direction of teachers Eisa Jackson and Lindsay Radziak, are determined not to allow a global pandemic to interfere with their planned community service project "Seniors for Seniors."
The brainstorm of SIA Executive Board members - Alyssa Green, Erin Crane, Joley Raposas, Maddie Bakely, Morgan Davis, and Kelly Wei - the plan calls for club members and representatives from the WTHS senior class to visit the seniors living at nearby Cardinal Village.
"Our initial plan for 'Seniors for Seniors' and in keeping with our current mission – 'No one fights alone' - was for a group of high school seniors to go to Cardinal Village to interact with the residents, help clean, help plants flowers when the weather is warmer, play games and overall just get to know each other," WTHS junior Wei said. "We wanted to bridge a gap between generations, open perspectives for both groups of seniors and strengthen the bonds within Washington Township."
The outbreak of the Coronavirus forced the cancellation of its first scheduled event -an ice cream social – so the group came up with an alternative to stay connected to their Cardinal Village friends.
"We didn't want to forget them, so we had come up with the idea of writing simple letters to the residents," Wei said, "hoping to cheer them up. We're also branching this out to all members and students within the community. We had hoped to drop of a stack of letters, but because of quarantine, we're looking to email or set up the letters as a PowerPoint so that the residents there could read the letters in the activities room that they have."
"Our students see the big picture of what it means to be better human beings," Radziak said. "For them to be this selfless, at such a young age, is truly inspiring."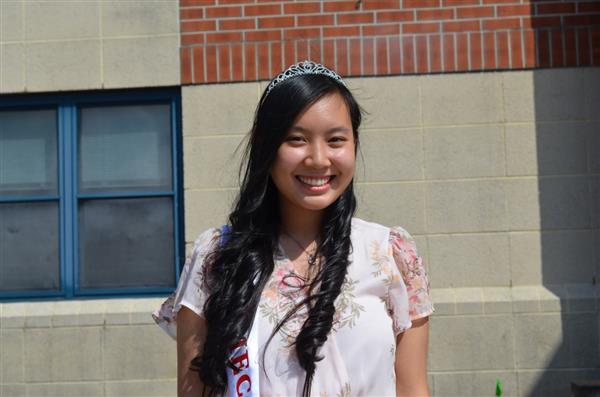 WTHS junior Kelly Wei holds an email greeting that will be forwarded to a new friend at the Cardinal Living Senior Living Facility in Washington Township.