Return to Headlines
Preschool Pre-registration to Close at Noon on February 24th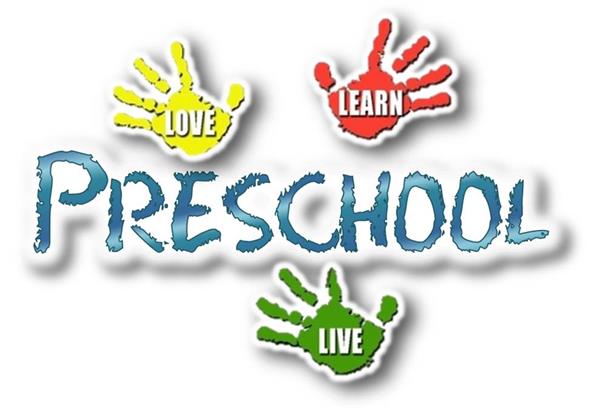 Pre-registration for Washington Township families wishing to enroll their three-year-old or four-year-old children into the upcoming lottery for entrance into District's integrated preschool program will close on Wednesday, February 24, 2021, at noon. Parents are required to pre-register via the District's online registration portal (https://ecollect.accelaschool.com/WTPS) by this deadline.
If selected, students will be accepted on a tuition basis into the District's half-day program according to availability, allowing typically developing children and children with disabilities to learn together in the same environment at Grenloch Terrace Early Childhood Center. The program will run Monday through Thursday and will coincide with the District's school calendar.
All pre-registrants who are in the online portal by the February 24th deadline will be entered into a lottery drawing and will be contacted via email by the end of the day on February 26, 2021, confirming their lottery number. The lottery will be shown live on the District's Facebook page on Monday, March 1, 2021, at 5 p.m. Lottery winners will be contacted after the lottery is completed and will receive further instructions on how to complete the registration process.
Please note, families who do not receive an email with their lottery number by the end of the day on February 26th, and who believe this omission may have been in error, are asked to contact Brandy Sims in the District's curriculum department at bsims@wtps.org.
Students who are three years old on or before October 1, 2021, are eligible for the program and will attend the morning session. Students who are four years old on or before October 1, 2021, will attend the afternoon session. Students who turn five before October 1, 2021, will not be accepted into the program. Tuition for the program is $250 per month, payable through monthly installments, and will include the cost of roundtrip transportation services to the same pickup and drop-off location.
Morning sessions will run from 9:20 a.m. to 11:50 a.m. for the three-year-old program, and afternoon sessions will run from 1:00 p.m. to 3:30 p.m. for the four-year-old program from Monday through Thursday.
Students enrolling in the program must meet the following four requirements:
Students much be the designated age of the class on or before October 1, 2021;
Students be residents of Washington Township (proof of residency will be required);
Students must be toilet-trained; and
Student must have up-to-date immunizations
Questions about Washington Township's integrated preschool program? Please contact Director of Elementary Education Gretchen Gerber at (856) 589-6644, x6341.