Return to Headlines
District Welcomes Two Elementary Special Education Supervisors
The Washington Township Board of Education has named Jessica Gondek and Kristin Bentley as elementary special education supervisors, effective July 1, 2022. The two will pair in providing support to special education programming at the District's six elementary schools - Gondek at Birches, Hurffville, and Whitman Elementary School and Bentley at Bells, Thomas Jefferson, and Wedgwood Elementary Schools.
Gondek joins the Washington Township Public Schools after serving as a Special Education Supervisor for more than 15 years in Pennsylvania, where she supported students at all grade levels in the Haverford Township, Upper Merion and Upper Darby school districts. Much of her supervisory experience was spent at the elementary level, where her major focuses were IEP implementation, inclusive practices, positive behavioral supports, and professional development. She also has experience as an Autistic Support teacher.
A 2000 graduate of Millersville University with a degree in special education, Gondek earned her master's degree from Saint Joseph's University where she majored in Educational Leadership and Supervision of Special Education.
Bentley brings more than 13 years of special education experience, including work as an educational diagnostician and instructional coach for K-12, from both Bancroft School and the Christina School District in Delaware. She has served as a Special Education Consultant Teacher at Washington Township High School since 2018.
A 2006 graduate of Rutgers University, Bentley earned a Teacher of Students with Disabilities Certificate from Rowan University in 2009 and a master's from Wilmington University in School Leadership and Supervision in 2017.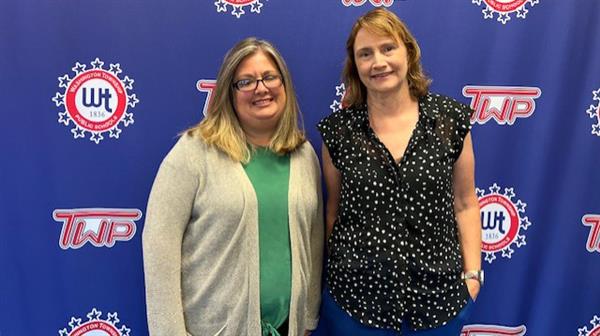 Jessica Gondek (left) and Kristin Bentley have joined the Washington Township Public Schools as elementary special education supervisors, effective July 1, 2022.