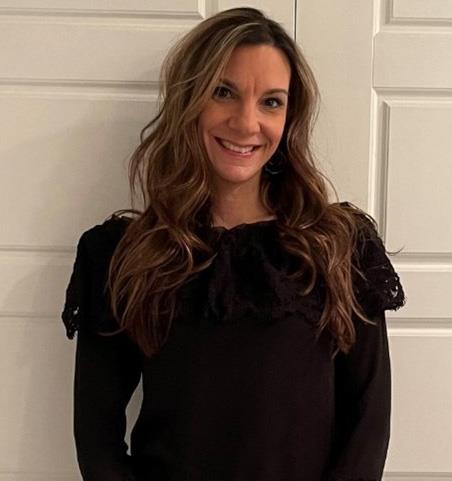 Phone: (856) 232-1290 x3802 (TJ)
Email:
Degrees and Certifications:
Mrs.

Samantha Dulude

Samantha Dulude was appointed District Elementary Education Supervisor/Tiered Support Programs Coordinator during the 2020-21 school year. In her new role, Dulude will provide instructional assistance, as well as professional and programmatic support, to ​the elementary schools. She will implement classroom observations and teacher evaluations as they relate to the TEACH NJ/ACHIEVE NJ initiatives. Additionally, she will provide leadership in the ongoing development​ of the District's primary literacy programming and basic skills programming in ELA. She also will monitor growth objectives and assist​ in the implementation of the New Jersey Student Learning Standards. Her focus on professional development will include the goal of improving student achievement, literacy skills, and ​the implementation of appropriate interventions to ensure the success of all students.

"I am passionate about our District, but more specifically, the work that goes into meeting the needs of all our students." "I have admired the creativity and innovation that our District has shown when approaching these needs. I am looking forward to empowering our students and teachers and am eager to assist, develop and implement strategies, as part of our administrative team, that will help reach our District goals."

Samantha brings two decades of teaching experience to her supervisory role. Following a six-year stint as an educator in the Monroe Township Schools, she joined Washington Township in September 2006 and spent 10 years (2006-2016) as a transitional first-grade teacher at Thomas Jefferson Elementary, earning Teacher of the Year distinction in 2012. After spending the 2016-17 school year as a kindergarten teacher at the school, she moved into the role of a reading specialist in 2017, where she provided support in organizing the implementation of language arts curricula in all elementary schools and added kindergarten to that role in January 2020.

"Samantha believes in building strong relationships with her colleagues and our families and is particularly adept at identifying trends, analyzing data, creating action plans, and executing changes to improve growth and student success."

A 1999 elementary education graduate of The Richard Stockton College of New Jersey, Dulude earned a master's in reading education from Rowan University in December 2014 and a supervisor certificate from Thomas Edison University in June 2017.