Kindergarten Registration
to Open April 1, 2021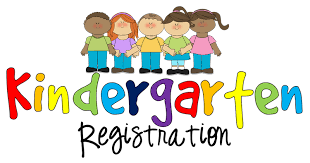 The Washington Township Public Schools will open kindergarten registration for the 2021-22 school year on Thursday, April 1, 2021. Students who are five years old on or before October 1, 2021 are eligible for the District's full-day kindergarten program.
Families interested in enrolling their children into kindergarten can pre-register via the District website portal (https://ecollect.accelaschool.com/WTPS) and navigate the paperless admissions system that will collect required information and ensure that correct processes are implemented. 
Kindergarten classes will be housed at the Grenloch Terrace Early Childhood Center, as well as at Bells, Thomas Jefferson or Whitman Elementary Schools. Pending approval of the District budget later this spring, Birches Elementary School also may be housing kindergarten.
Please visit our Kindergarten Registration webpage for additional details and directions.
---