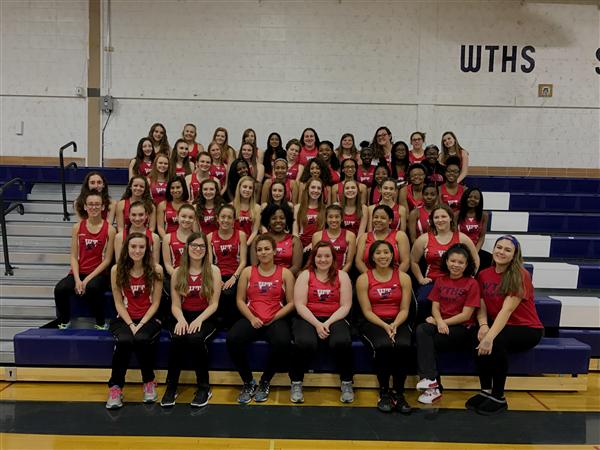 Minutemaids' Track & Field Updates:
Please consider donating to the Girls' Outdoor Track & Field Program

by clicking on the following link

Thank you in advance for your support!

Athletes- you must enter 20 emails to your profile account.

Sign up for the Team Remind!

By texting to 81010

with the message: @twptrack19

The following atheltes have not turned in their rules as of 3/19.

Alyssa Baron

Irene Campbell

Grace Carey

Gabby Irwin

Allison Siravo

---

Looking ahead...

Wednesday, March 20th @ 3pm

Team Photo - Wear Track Warm Up Jacket & Black Pants


Thursday, March 21st- Wear Crazy Socks to practice

Friday, March 22nd - MANDATORY PRACTICE 12:30 to 2:30

Please wear Disney related apparel to practice.

---

Spring Break Schedule


Friday, 4/19- Practice 9-11am


Saturday, 4/20 - Woodbury Relays, bus leaves at 7:15 am

Monday, 4/22- Frosh/Soph Highland Meet, bus leaves at 8:30am


Tuesday, 4/23- Practice 9-11am


Wednesday, 4/24- Practice 9-11am


Thursday, 4/25- Penn Relays, bus leaves at TBA


Friday, 4/26- Practice 9-11am


Saturday, 4/27- Off

---

#TogetherWithPride

2018-2019 Coaching Staff

Girls

Head Coach- Amanda Williams

Karen Johnson


Lexie Fraction

Tia Thomas

Lauren Staffieri

Head Coach- Chris Mitchell

Rich Bostwick

Jacob Klavens

Andrew Torney


Athletes are encouraged to follow @CoachWilliams




on Twitter for updates and meet results.