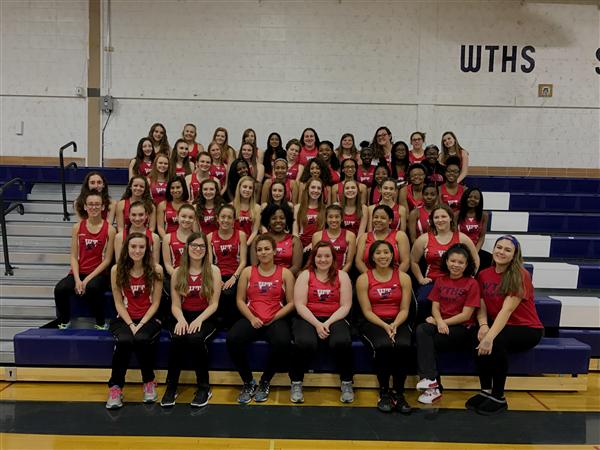 Minutemaids' Track & Field Updates:
Mandatory Spring Track & Field Meeting

on Thursday, Jan. 10th in the 11/12 New Gym

@ 2:25pm to 2:45pm

If you missed the email, please email AmWilliams@wtps.org requesting the information you missed.

Sign up for the Team Remind!

By texting to 81010

with the message: @twptrack19

To register as a member of the

Minutemaids' Indoor Track & Field Team,

please complete the following survey: Maid's Outdoor Track & Field

Schedule your physical NOW!


Spring Athletes- Physicals due Feb. 1st

Sports Physical Form - Completed if you haven't had a physical in the past 365 days

Health History Questionaire - Complete if you have already submitted a physical and participated in a sport within the past 2 seasons

Sign up on FamilyID

Must register for every season you participate in athletics. (AKA winter athletes need to re-register)


Directions to register: https://www.wtps.org/Page/381

Website: https://www.familyid.com/organizations/washington-township-high-school

Must register by Feb. 1st!

Team Rules due to Coach Williams by Wed, March 6th

If your parent is interested in joining the Booster Club,

please direct them to complete this form: Parent Booster Club Form

---

Thank you to everyone who supported the

2017-2018 Girls & Boys Track & Field Team

with your donations from Snap-Raise and/or volunteering to work the snack stand!

---

#TogetherWithPride

2017-2018 Coaching Staff

Girls

Head Coach- Amanda Williams

Danielle Fox-Lamonica

Tia Thomas

Lauren Staffieri

Karen Johnson

Head Coach- Chris Mitchell

John Basille

Rich Bostwick

Jacob Klavens

Andrew Torney


Athletes are encouraged to follow @CoachWilliams




on Twitter for updates and meet results.