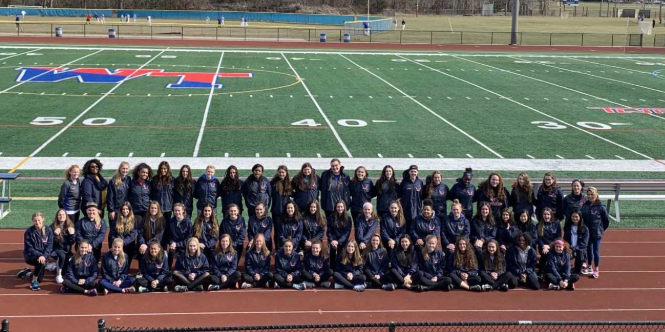 Minutemaids' Track & Field Updates:
Please pay the mandatory Booster Club Fee of $30 (per athlete) by May 1st.

For more information go to Booster Club Fee

---

Looking ahead...

Thursday, 5/23 (half day) - Practice 12:15 to 1:15pm Mandatory for Sectional Athletes! Non-Sectional athletes have off


Friday, 5/24 -SECTIONALS- must arrive to the HS by 2:15pm **

Saturday, 5/24 -SECTIONALS- must arrive to the HS by 7:45am **

Friday, 5/31 & Saturday, 6/1 - STATES (stay tuned for bus info)

Monday, 6/3- Dodgeball Touranment/Senior Recognition Night

Dodgeball beings at 3:30pm in the 11/12 gyms; Senior Recognition & Pizza Party will start at approxmiately at 5:30 in the senior cafe. *Senior Parents- we hope you are able to attend!*

Wednesday, 6/5 - TEAM BANQUET at Aldephia's (more info to follow)

Saturday, 6/8 - MEET OF CHAMPS

** - MANDATORY MEETS! Attedance is mandatory!


---

Thank you to everyone who supported the team by donating to our Snap-Raise Funderaiser!

#TogetherWithPride

2018-2019 Coaching Staff

Girls

Head Coach- Amanda Williams

Karen Johnson


Lexie Fraction

Tia Thomas

Lauren Staffieri

Head Coach- Chris Mitchell

Rich Bostwick

Jacob Klavens

Andrew Torney


Sign up for the Team Remind!

By texting to 81010

with the message: @twptrack19

Athletes are encouraged to follow @CoachWilliams




on Twitter for updates and meet results.