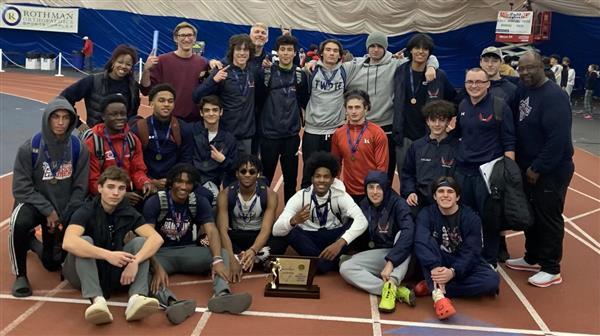 Phone:
Email:
Degrees and Certifications:
Hello

Welcome to the Team Page for the Washington Township Boys Indoor Track and Field Program

Home of the 2023 Group 4 State Relay Champions

All athletes must complete the following in order to be a member of the team this season:

Sign up for the Online mandatory survey by click on this site

https://forms.gle/FXQw81fCJAezXSZW7

Register for FamilyID

Print out and Sign the Boys Winter Track Rules and Regulations which can be found on the Boys Winter Track Team Website

All athletes must bring..

Hats and gloves
proper running shoes even if you are a thrower
layers of extra clothes
racing or competition shoes
a watch which keeps running time
a lock for your locker


Also
Check Team Page at least once a week if possible
Dress in Obrien Hall
Make all doctor appts on non practice or competition days
If you are going on a family vacation, you must notify me in writing 2 weeks prior
Be on time for everything-no excuses-including paperwork

FIRST DAY OF PRACTICE IS NOVEMBER 27, 2023 2:30 SHARP!!!