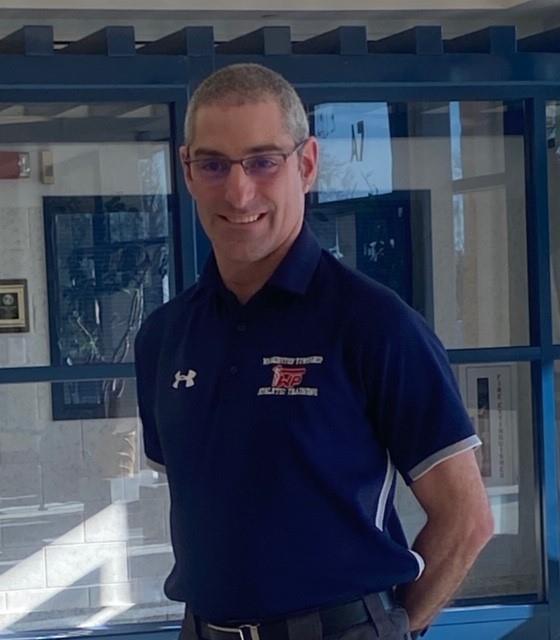 Phone: (856) 589-8500 x7217
Email:
Degrees and Certifications:
DAT, M.Ed., LAT, ATC
Dr.

Eric A. Schwartz, DAT, M.Ed., LAT, ATC

Head Athletic Trainer

Eric A. Schwartz has been Washington Township High School's athletic trainer since August 2011. A native of Ewing Township, New Jersey, he obtained his B.S. degree in Movement and Exercise Science from East Stroudsburg University in 1998, and his Master's Degree in Health Education from the College of New Jersey in 1999. Dr. Schwartz has just earned his Doctorate Degree in Athletic Training from Moravian College. Dr. Schwartz has been a state-licensed and nationally certified athletic trainer since 1999.

Most of Schwartz's professional career has been spent working with students in the secondary school setting. During the summer months, he has worked in various sports camps, Jewish community day, and travel camps.

Over the years, Schwartz has worked various NJSIAA tournaments of champions from wresting team tournaments, track and field, swimming, diving, and wresting individual tournaments. His state-wide involvement has brought valuable experience to WTHS.

Schwartz has served on the executive council, governmental affairs, ATs care, and public relations committees of the Athletic Trainers' Society of New Jersey. He had served as the society's president from 2015-2017.

Schwartz has received national, regional, and state professional awards. These include the NATA Service Award, EATA Francis George Doctoral Scholarship Award, the ATSNJ Distinguished Service Award, and the NJSIAA Service Award.